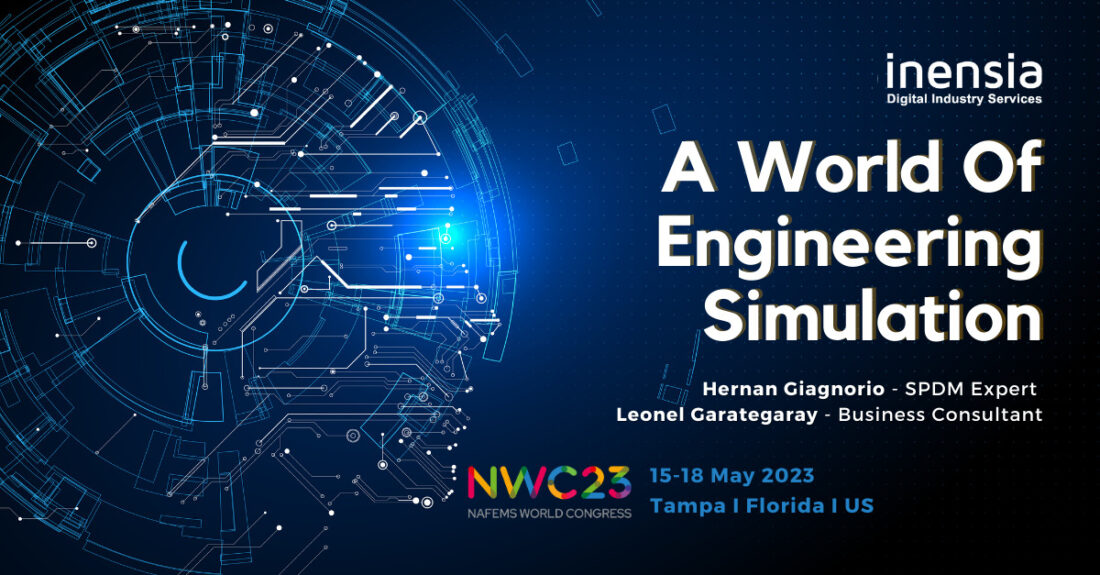 Exciting news!
We are thrilled to announce that Inensia will be attending NAFEMS World Congress 2023 in Tampa, Florida.
Our attendees Hernan Giagnorio and Leonel Garategaray will share more about their experience as a SPDM Expert and Business Consultant with two presentations:
– "Succeed in Your SPDM Journey", will focus on the Simulation Process and Data Management and a success story from one of our esteemed industrial partners, Toyota Motor Europe.
– "Enable Design/Simulation Digital Continuity Thanks to SPDM Change Control", which provides an approach for managing change in simulation data, and a vision for how this could support Change Control in Certification By Analysis.
Having the opportunity to share our insights and experiences with the NAFEMS community is a great honor, and we hope that our presentation will inspire attendees to optimize their own SPDM journeys. We are eager to meet other professionals and discuss the latest trends and developments in the field!
Be sure to join us at the NAFEMS World of Engineering Simulation 2023 Conference on 15-18 May. We look forward to seeing you there!