In today's article, the INENSIA team is happy to share with you the story of our colleague, Anita Slavova, who joined our team back in 2018 as an Intern and grew her way to Experienced Business Analyst, currently engaged in one of our biggest international project.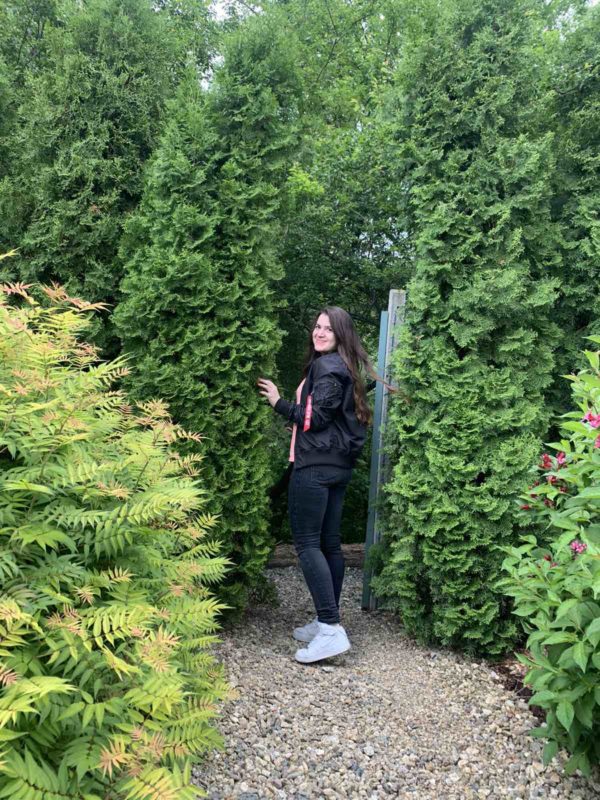 Tell us about how you found INENSIA and how was it in the beginning of your career?
I began my career in the mechanical engineering field as a student in a joint program between the Technical University Sofia and the Karlsruhe Institute of Technology. During my studies I was introduced to the field of PLM solutions and their influence on the engineering field. At the annual career event of my faculty, I found out about INENSIA and was immediately intrigued – this was a newly established company in Bulgaria and developing in the field I was most interested in. I contacted them directly after their presentation and we agreed on a path that could be fitting for me!
What do you do now, has your role in the company changed over time?
I started my path at INENSIA as an Intern, then was promoted to a Junior position and finally reached the title of Experienced Business Analyst within the first 4 years of being at INENSIA.
My role development has been dynamic, as the company itself was rapidly growing too. I went from just learning and being trained on different solutions to actively participating in multinational projects. Currently I am also presented with the opportunity to lead small teams.
Tell us about your most interesting project with INENSIA so far?
One the most interesting and long-term projects I was participating in was for a major automotive manufacturer where I joined from its beginning and saw it developing. It was a complex project with many subprojects, and I had the chance to be involved in many different initiatives and tasks.
In addition, in my most recent projects, I am working with clients based out of Germany, which allows me to improve and develop my communication skills in both English and German, which is something I really looked forward to in working in an international company like INENSIA.
Do you have a favorite tradition in the office?
My favorite tradition would be the regularly organized team lunches. It is always good to meet your colleagues and management team outside the office and have good time together. It helped with team cohesion and building a connection with your colleagues, but also to feel closer your managers in general.
I would also mention the internal events organized by INENSIA to present cultural traditions celebrated in our other locations over the globe. Being able to learn about other cultures and about the life of your colleagues in other countries is always something I enjoy.
Would you recommend INENSIA as workplace?
Yes, I would recommend it strongly as the atmosphere in the workplace is friendly and personal!  The entire team at INENSIA is always trying to be welcoming and allows the team members to express their personalities. We have a very diverse team with regards to our age, our interests, and our background, and the management team is easygoing and open, which makes the collaboration very effortless. 
The Inensia Team has grown a lot since we started back in 2018, but some members like Anita have been with us since the beginning. They were recently rewarded for their dedication to the company with a small present!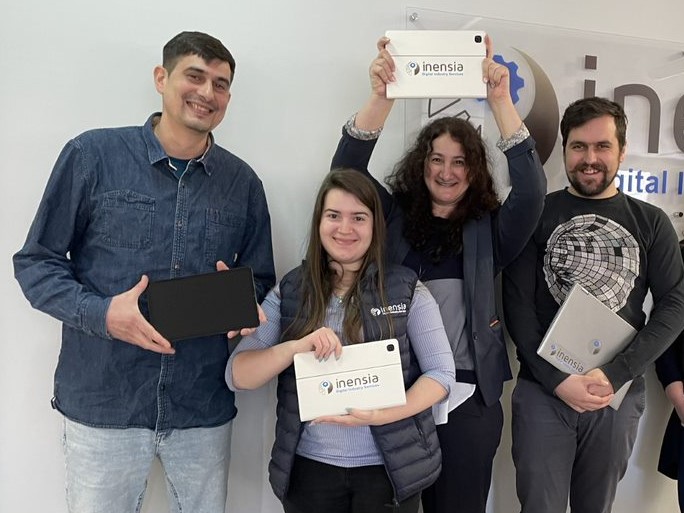 Thank you again Team Inensia!